Produktneuheiten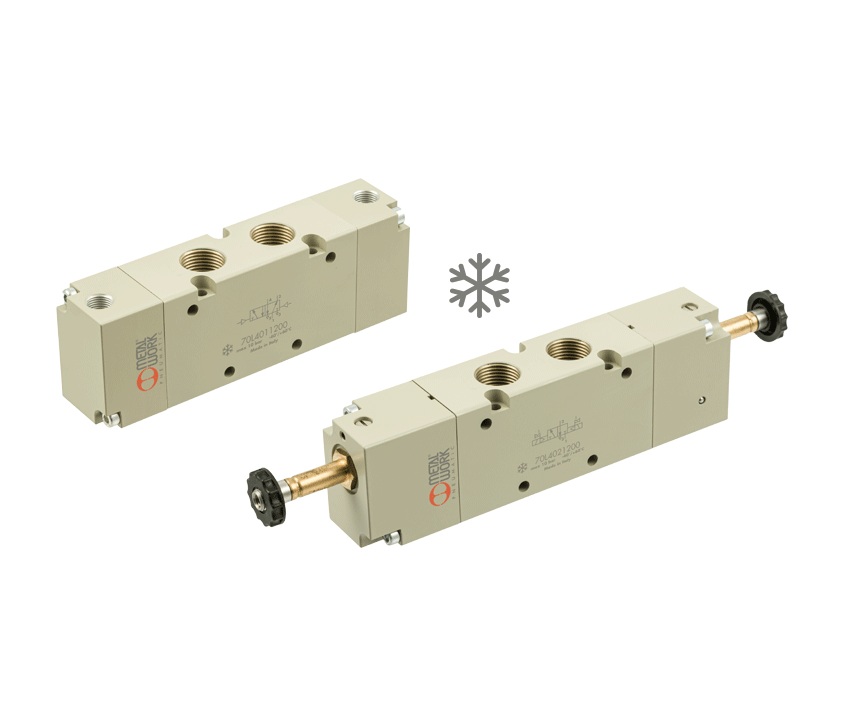 Range widening: Valves Series 70 for Low Temperature (LT) 3/8"
The family of Valves Series 70 LT gets expanded with the introduction of the 3/8" size suitable for use in environments reaching down to -40°C.
As it happens to the existing valves, also the new size is characterized by some technical peculiarities.
First of all, the main technopolymer components are replaced by metal elements, giving the product a particularly solid structure, also suitable for use in heavy duty environments.
Secondly, all the gaskets are made with compounds specifically designed to work even at low temperatures.
Finally, the lubricant used allows to maintain good fluidity even in extreme situations.
All valves belonging to the Series 70 LT are easily identifiable by the presence of the snowflake logo lasered onto the main body.
For a correct working of our components, however, we remind you that it is essential that the air conditions are such as to avoid the creation of ice inside the product.

Zum Produktkatalog
Buy online