Produktneuheiten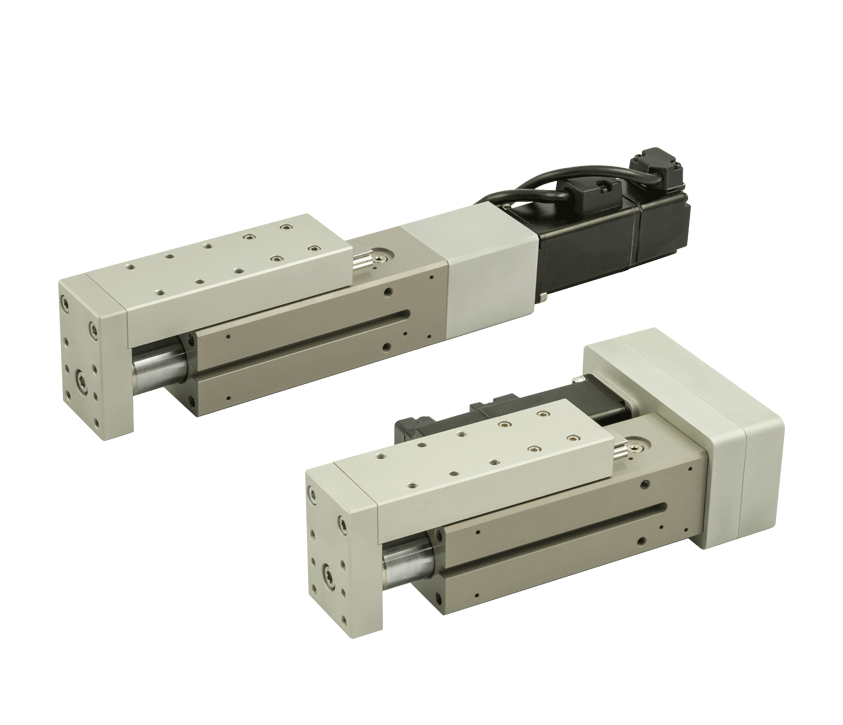 Electric Slide Series ELEKTRO CS
The family of electric actuators, in addition to the range of cylinders and axes, now includes also the Slide Series ELEKTRO CS. It is a compact electric slide, equipped with a guideway and a ball-recirculating pad capable of withstanding high radial loads on the piston rod.
Available in the 55 mm maximum stroke, the ELEKTRO CS Series Slide features the same technical choices as those made in the ELEKTRO SSC Series in terms of extreme compactness and pure design, also thanks to the wear-resistant aluminium body.
Driven by a hardened steel screw and recirculating ball screw nut, the stainless-steel piston rod is coupled, via a rigid aluminium structure, to a recirculating pad that runs along a guide rail integral with the main body. The coupling system prevents the piston rod from rotating.
A magnet is mounted on the rod to ensure an end-stop signal, while two longitudinal slots are provided on the body to accommodate Square-type sensors.
For easy re-greasing of the screw and nut, there is a special hole on the cylinder body, normally closed with a tight-fitting plug.
A wide range of standard pneumatic cylinder accessories, as well as dedicated accessories, can be used to fix the slide.
The ELEKTRO CS Series Slide is available in either a standard profile version or a V-Lock interface version.
The electric motor can be either connected in-line with the slide or by means of a transmission system; in the latter case, three different fixing configurations are available. The motor can be selected from a large optimised range including both STEPPING and BRUSHLESS motors. Drives most suitable for motor control are also provided. When using motors of a brand or model other than those offered in the catalogue, special flanges and couplings can be made and supplied on request.

Video
See Declaration of incorporation
Zum Produktkatalog
Buy online